Do you share our dedication for Google Cloud Platform, Google Workspace or ServiceNow? We're building Europe's leading services company on these platforms and are looking for more talents to come join us.
Join the team
The Cloud People is a "people company" where the team spirit is essential, and the focus is on WE and US. We operate by the 4 F's which define our company culture; Focus - Fair - Fun - Future
Focus
Our focus is exclusively on the two leading Cloud platforms in the market today, GCP and ServiceNow, and our top priority is to offer our customers the very best services and expertise within these areas. This is done by the dedicated and talented People in our company.
Fair
We have a fair and equal-to-all grade system which is the foundation for salaries, hourly rates and your career plan. This model is 100% transparent and based on a grade matrix which is calculated on the criterias such as experience, skills, certifications, knowledge sharing and CSAT.
Fun
We have fun at work - every day. Our very own social committee makes sure we meet up; online, at the office, in teams and out of office. If you like to work out, we have weekly online workout sessions with a personal trainer. Our yearly team building event is one of the social highlights, where the whole company meets up to have fun and get to know each other better.
Future
We are the future workplace. In The Cloud People, we focus on being a modern and fuzz-free workplace. We have a bring your own device policy and you get a budget for equipment based on your personal needs. You get a monthly amount on top of your salary to avoid the time consuming expenses. You have your own budget and time each month dedicated for your personal development. We encourage flexibility and care about your work/life balance.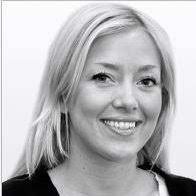 Marianne Hisdal
Capability Manager
Want to join the team?
We are looking for talents who want to join a team of experts on the ServiceNow and Google Cloud Platform. If you can't find any open positions that are suitable for you, please send us an application and CV.

Or do you have questions about the open positions? Don't hesitate to contact us by filling out the form.